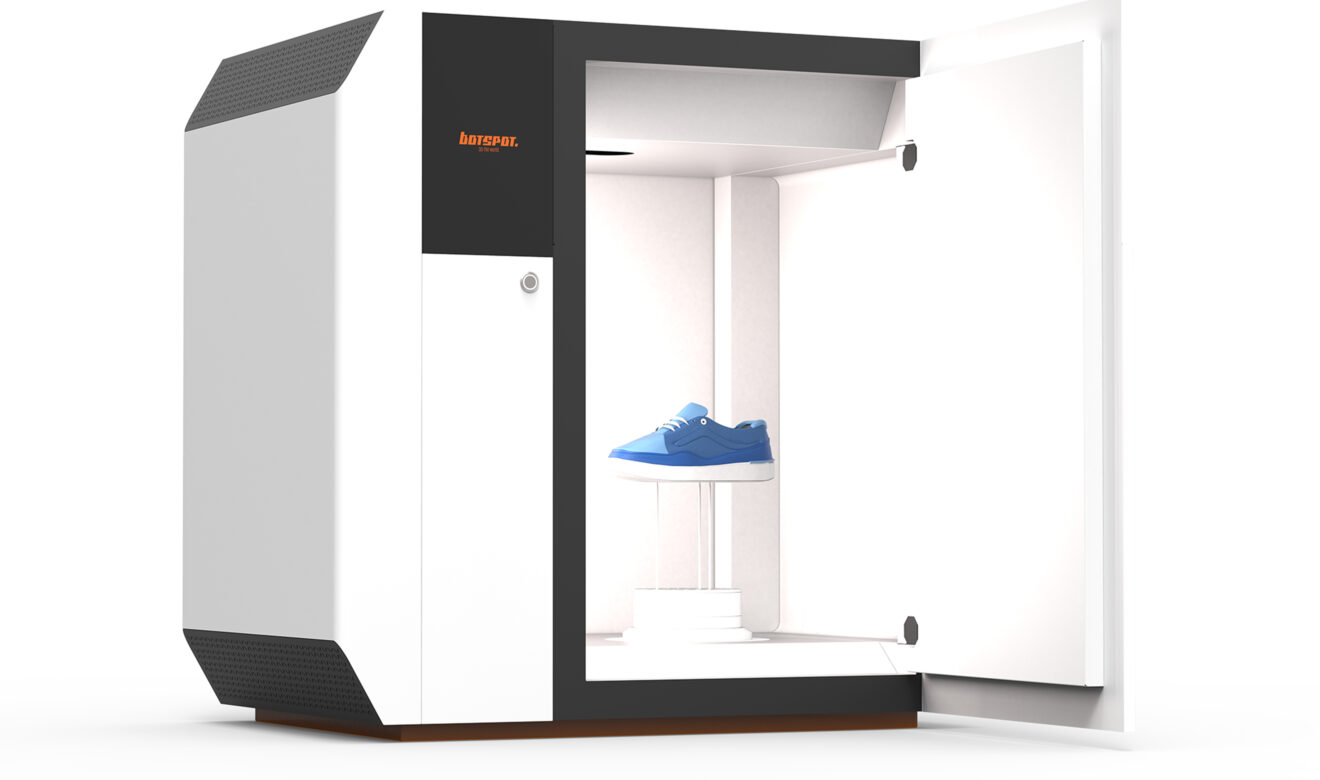 21.08.2020
botspot: world-leading 3D scanners for e-commerce powered by RapidCompact
"It's smart, it's fast and it's a one-click solution, making the optimization process super-easy." Sascha Rybarczyk, General Manager of botspot.
The client
Botspot is a world-leading manufacturer of 3D scanners, providing technology to the e-commerce sector as well as clients ranging from automotive manufacturers to museum curators. RapidCompact sits at the centre of its workflow, powering its software and scanners including the botscan MOMENTUM, a relatively small device designed to help online retailers easily produce 3D models of their products.
Sascha Rybarczyk, General Manager of botspot, believes 3D content is going to become ubiquitous in the coming years. "Soon, companies will need to do more than just post photographs on their website," he says. "Many industries are waking up to the need to provide high-quality 3D images of their products. But the assets used on consumer-facing websites need to be significantly smaller than the original raw 3D data – which is where RapidCompact comes in. It's smart, it's fast and it's a one-click solution, making the optimization process super-easy."
Botspot entered the market by building large scanners fitted with multiple cameras that were capable of producing models of human subjects, before moving on to produce smaller  devices such as the botscan MOMENTUM, which was released at the end of 2019. Its large scanners featured dozens of cameras which could be commanded to take a picture simultaneously, streamlining the process of making 3D scans.  Now botspot is supplying its advanced, easy-to-use scanners to many industries, with clients including fashion brands, automotive manufacturers and even pathologists who use the technology to create 3D models of organs or other parts of the human body. Botspot is experiencing a boom in demand for its products.
The challenge and the solution
The files produced by 3D scanners are often very large and therefore are not suitable for e-commerce applications, because consumers need to download assets that are as small as possible and will simply click away if content takes too long to load. RapidCompact provides botscan MOMENTUM the post-processing muscle which automatically crunches huge assets into manageable pieces of 3D content ready for viewing on any platform.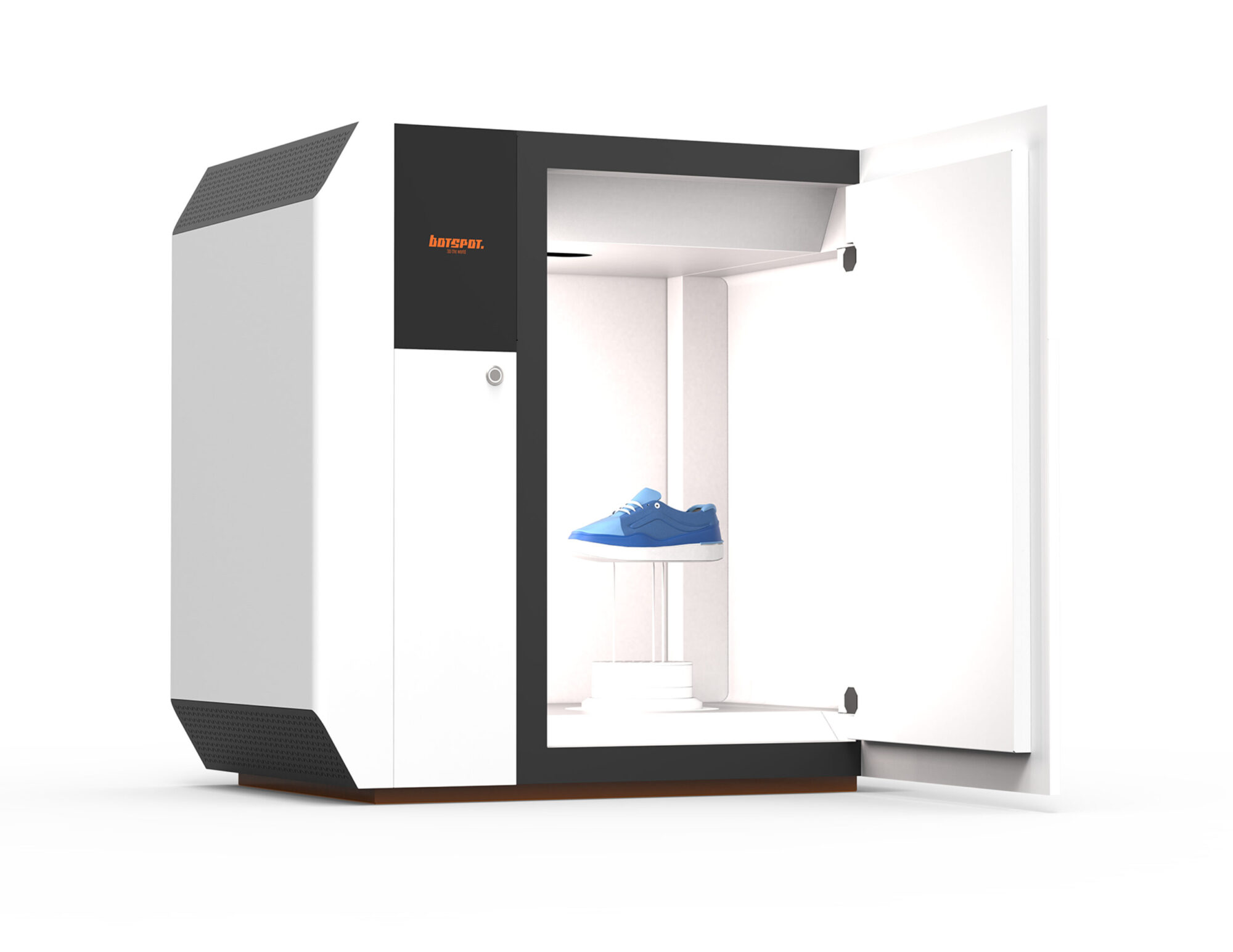 "I was impressed when I first saw the results of RapidCompact," Sascha adds. "Its algorithms are very smart. The assets it produces are much smaller in size than raw 3D scans, but offers the same details as a 120 megabyte image in a file that's a few megabytes in size. RapidCompact makes the optimization of 3D content a lot easier, opening doors and making the 3D market more accessible."
Although it's been used by pathologists and museum curators, the botscan MOMENTUM is primarily designed for e-commerce applications. It can be operated by a non-technical person, who simply needs to load an item into the scanner and then carry out a scan. Once the file is produced, RapidCompact squashes and optimizes the file by cutting the number of polygons it uses whilst still maintaining the look of the original image. Crucially, it automates the process, removing the need for laborious manual work.
Automating a manual process 
"Before we used RapidCompact, creating optimized 3D images was a very manual process which had to be carried out by a 3D artist,"  Sascha adds. "Now, with RapidCompact, the workflow is much easier. It allows users to simply define the size of a file in one click and then produce a small 3D asset which can be viewed on mobile devices or other platforms. Customers don't want to see 3gb of data. They just want a small file which can be downloaded and viewed quickly. Until we started RapidCompact, our 3D artists would manually create these down-sized files. Now the amount of work needed to edit an image produced by a photogrammetric scanner has gone down by 75%. It makes our work easier."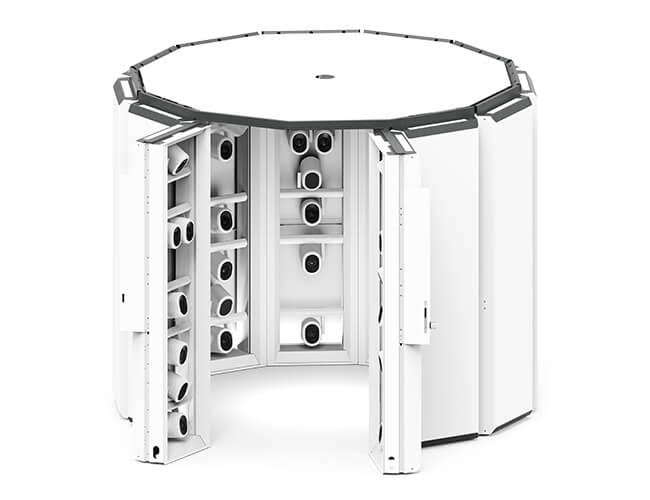 Botspot Hardware Engineer Niklas Brusten has been working with RapidCompact and says it has made life a lot simpler. He explains: "We found DGG because we were comparing different options for mesh optimization. If you start with millions and millions of polygons as a base, this cannot be displayed in AR or on a web store. So we felt the need to compact data to provide it to our customers."
"RapidCompact lets us create a model from a large scan file which uses significantly fewer polygons but is still clearly recognisable and has all the details in place. With DGG's software, we can create low polygon models which capture the original feeling of the object." 
"DGG is a perfect partner that understands our needs in the post-processing business. Its software is now integrated in some of our scanners and software. The interface allows us to simply use a slider to choose how many polygons an image should contain, before selecting a file type and then exporting an asset. It's a simple solution with no command line controls. Its contribution to our workflow has been profound."